Water Snow Flat
Common Name In Sri Lanka:

Water Snow Flat

Scientific Name:

Tagiades litigiosa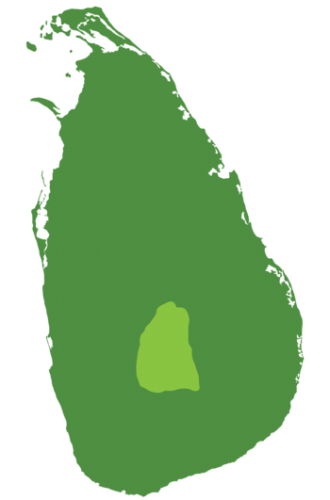 More Abundant
Absent
Less Abundant
Share This Page
Physical Characteristics

The sexes look alike. It is brownish black on the upper side with a large white area on the lower parts of the hindwing. The size of this patch varies individually. The number of white spots on the forewing also varies. It has marginal black spots on the white area. The black spot at the margin of the white and brown areas is larger than the other spots. The brown on the underside is lighter and has more white on the hindwing. The pattern is similar to that on the upper side. The abdomen is pure white. Its thorax and head are pure white ventrally, and dark brown dorsally.

Habits

It rests on the underside of leaves and keeps its wings spread flat. It comes out to feed on flowers in the morning and afternoon and keeps its wings spread flat even when feeding. It cannot suck nectar from cup-shaped flowers due to this behaviour but is able to exploit suspending flowers. Its jerking flight is fast but not as speedy as the Ceylon Snow Flat. It is a migrant.

Habitats and Distribution

It can be found in high abundance in the hills. Its numbers are lower than those of the Ceylon Snow Flat at low elevations. It requires a mixture of vegetation types as the species, the Common Banded Awl.

Larval Food Plants

Dioscorea koyamae, D. oppositifolia, D. spicata.
Photo Credit
Himesh Dilruwan Jayasinghe