Three Spot Grass Yellow
Common Name In Sri Lanka:

Three Spot Grass Yellow

Scientific Name:

Eurema blanda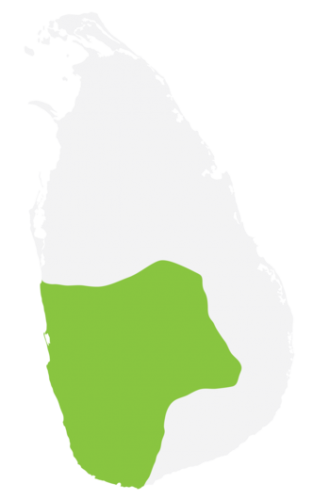 More Abundant
Absent
Less Abundant
Share This Page
Physical Characteristics

The sexes are alike. The shape of the outer margin is not completely rounded on its hindwing and is wavy on forewing. The irregular black outer margin on the upper surface of its forewing is slightly different to that of the previous species. The hindwing has a thin black outer margin. Its underside is usually heavily marked in comparison to the previous species and its cell end patches are larger and have a yellow area in the middle. The basal parts of the forewing cell have three black markings. They bare the chocolate colored apical patch on the forewing more frequently than the Common Grass Yellow, and this patch is also larger. 

Habits

Its behaviour is similar to that of the Common Grass Yellow, except that males are often found mud puddling. Females lay eggs in large clustres and sometimes it climbs higher than its usual flying height to lay eggs. 

Habitats and Distribution

Although this butterfly is found in open vegetation, it requires much wetter conditions. Hence, it is more widespread in the wet zone. It is more numerous than Common Grass Yellow along rain forests paths. It is less abundant in the hills. 

Larval Food Plants

Various Fabaceae plants including Cassia fistula, Entada rheedii, Albizia lebbeck.
Photo Credit
Himesh Dilruwan Jayasinghe