Tawny Rajah
Common Name In Sri Lanka:

Tawny Rajah

Scientific Name:

Charaxes psaphon
Size of Butterfly:

Tiny (30 mm > wing span)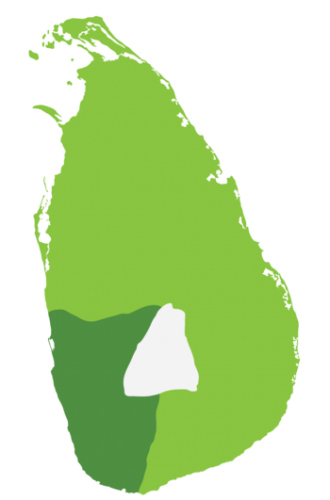 More Abundant
Absent
Less Abundant
Share This Page
Physical Characteristics

The female is larger. The tornus and vein 2 on the hindwing extend into minute tails. Male: The hindwing and basal parts of the forewing are reddish orange. A large portion of the outward area of the forewing is jet black with a black line at the cell end. The black of the hindwing is not as dark as that of the forewing. The two silvery white spots at the anal angle are edged in black. The underside takes on various shades of rusty brown, separated by irregular black oblique lines. Female: A broad, pure white band just beyond the cell of the forewing. This band faintly extends up to interspace 6 of the hindwing. The silvery white spots are not restricted to the anal angle and continue throughout as a sub-marginal row in the hind wing. Its underside has a yellowish tinge which gives it a lighter appearance than the male. 

Habits

The fast flying Tawny Rajah travels at all levels through the forest. They only feed on rotting fruit, tree sap and faecal matter. Males are fond of mud sipping, but females are rarely seen on the ground. They engage in 'hill topping'. This is a migrant species.

Habitats and Distribution

This butterfly is not an abundant species. It is more likely found in dry zone forests.

Larval Food Plants

Dalbergia pseudo-sissoo, Entada rheedii, Croton laccifer.
Photo Credit
Himesh Dilruwan Jayasinghe