Tamil Yeoman
Common Name In Sri Lanka:

Tamil Yeoman

Scientific Name:

Cirrochroa thais
Size of Butterfly:

Tiny (30 mm > wing span)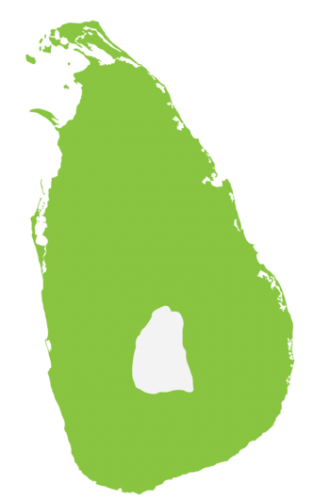 More Abundant
Absent
Less Abundant
Share This Page
Physical Characteristics

Both sexes are highly variable in size, colour and pattern, especially on the underside. The outer margin of the forewing is curved inwards giving the appearance of a falcate apex especially in females. The background colour of its wings is uniformly orange on the upper side with a dark brown outer margin on the forewing. The hindwing has a thin dark brown outer margin, with two subsequent bands of wavy markings and another band of spot markings. The white patch on the upper margin is usually covered by the forewing. Its underside is tinged in various shades of brownish orange. The extent of the white band varies greatly, being completely absent on the forewing in some individuals. 

Habits

The mating behaviour of the Tamil Yeoman is similar to that of the Leopard. Females lay eggs one on top of another like a tower. Males gather on the wet soil of sand beds. This species is not very fond of flowers and prefers the juice of overripe fruits and tree sap. It is a migrant species. 

Habitats and Distribution

It can be seen throughout the low country in forested habitats, being common along streams in the intermediate zone where its larval food plant grows abundantly.
Photo Credit
Himesh Dilruwan Jayasinghe