Tamil Tree Brown
Common Name In Sri Lanka:

Tamil Tree Brown

Scientific Name:

Lethe drypetis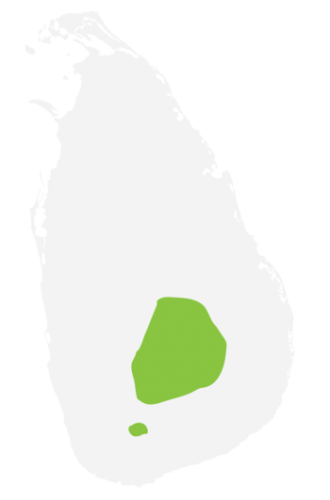 More Abundant
Absent
Less Abundant
Share This Page
Physical Characteristics

The outer margin of the hindwing is serrated making a short tail at the tornus. Male: Dark brown on the upper side with a few small, black sub-marginal spots on the hindwing. The underside is dark brown, clouded with a purplish tinge. The spots on interspaces 2 and 6 on the hindwing are equally large and rounded. The other 'eye spots' are not rounded and have minute white spots throughout the black centre. The 'eye spots' on the forewing lack the golden brown rings. Female: A large portion of the distal parts of the forewing is darker than the basal area on the upper surface, and has two dull, white oblique bands. The black spots on its hindwing are more pronounced. The underside is similar to that of the male except for the reduced intensity of the purple scales, and the broad, irregular, oblique band across the forewing. 

Habits

The Tamil Tree Brown depends on rotting fruits and tree sap. It occasionally opens its wings to bask on cool days. 

Habitats and Distribution

This forest-dwelling species is found under the shade of thickets, especially around bamboo plants. It is a hill country butterfly, but declines in numbers at the highest levels of elevation giving space to the Sri Lankan Tree Brown.  

Larval Food Plants

Davidsea attenuata, Bambusa vulgaris, Dendrocalamus giganteus.
Photo Credit
Himesh Dilruwan Jayasinghe