Sri Lankan Tree Nymph
Common Name In Sri Lanka:

Sri Lankan Tree Nymph

Scientific Name:

Idea iasonia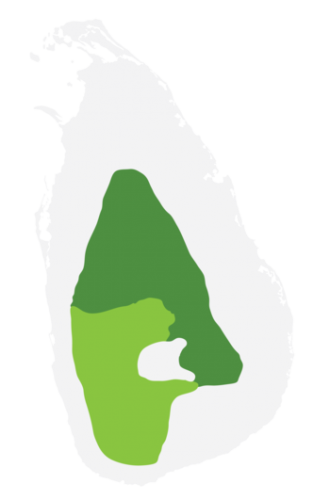 More Abundant
Absent
Less Abundant
Share This Page
Physical Characteristics

The sexes are alike, but there is great variation in pattern and size among individuals. It has narrow, elongated, but blunt tipped forewings. Both wings are silvery white with black veins and black patches throughout on both sides. Its abdomen is white with a broad black dorsal line. 

Habits

The most distinct habit of the Sri Lankan Tree Nymph is its slow, floating flight among trees at higher levels. This butterfly is seen to even casually fly among flocks of birds, since it is unpalatable to them. Several males go after a single female in their courtship displays in this floating flight, which is a gorgeous spectacle to behold. During these flights, males extrude yellow-coloured hair pencils from the backs of their abdomens that are capable of emitting a scent to attract females. This species never engages in mud puddling. 

Habitats and Distribution

This is a forest-loving species and is usually seen around bodies of water such as streams and ponds. Its usual distribution is confined to the forests of the wet zone, up to the lower highlands and intermediate zone. Some historical records show that it has also been observed in the dry zone.

Larval Food Plants

Its sole larval food plant is Parsonsia alboflavesscens.
Photo Credit
Himesh Dilruwan Jayasinghe