Sri Lankan Tree Brown
Common Name In Sri Lanka:

Sri Lankan Tree Brown

Scientific Name:

Lethe daretis
Size of Butterfly:

Tiny (30 mm > wing span)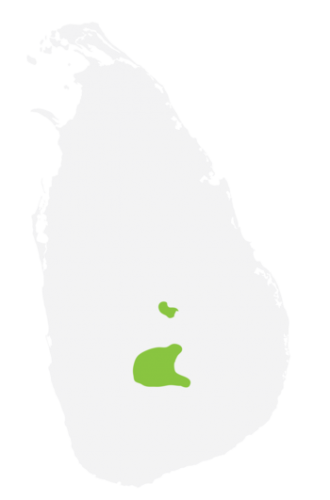 More Abundant
Absent
Less Abundant
Share This Page
Physical Characteristics

The outer margin of the hindwing is serrated, forming a short tail at the tornus. Male: Dark brown on the upper surface with a sub-marginal row of small black spots on the hindwing and a few yellowish brown patches near the upper margin of the forewing. The underside is dark brown in colour and clouded with purplish scales. All the 'eye spots' on the hindwing are rounded.  There is no marked difference between the 'eye spots' on interspace 2 and 6 in relation to the others, while the 'eye spots' on the forewing lack a yellowish outer ring. The forewing has an irregular, oblique white line beyond the cell. Female: The upper side resembles that of the female Tamil Tree Brown but the oblique line on its forewing is much more irregular and the row of sub-marginal spots on its hindwing is outlined in diffused yellow-brown rings. The underside is similar to that of the male, but the oblique line on the forewing is wider.  

Habits

The Sri Lankan Tree Brown feeds on tree sap and rotting fruits. It uses the colour pattern on its underside to camouflage itself against tree trunks with lichens and moss. Unlike other Tree Browns, it comes out even during day time.  

Habitats and Distribution

This butterfly is only found in cloud forests in the highest mountains. 

Larval Food Plants

It has been observed that adults lay eggs on  Arundinaria debilis. 
Photo Credit
Himesh Dilruwan Jayasinghe