Sri Lankan Lesser Albatross
Common Name In Sri Lanka:

Sri Lankan Lesser Albatross

Scientific Name:

Appias galene
Size of Butterfly:

Tiny (30 mm > wing span)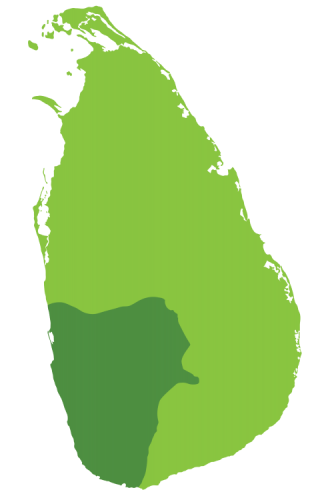 More Abundant
Absent
Less Abundant
Share This Page
Physical Characteristics

The outer margin of its forewing is concaved and the tornus of its hindwing is not pointed, differentiating it from the Common Albatross. Male: white on the upper side with a small variable amount of black scales towards margins of the forewing, which can be absent in dry season forms. The whole of its hindwing and forewing apex are creamy on the underside, becoming brighter in its wet season form. Female: a broad black band is apparent on the margin of the upper side forewing, which consists of up to three white spots. The outer margin of the hindwing has a continuous black band. The underside of the forewing has a broad black band around the upper portion of the cell. The other parts are white in colour. There is a rare form which has yellow undersides with a distal band of dark scales on the hindwing.  

Habits

Many individuals take part in migration and both sexes can be seen gregariously puddling in mud patches during this flight. Sometimes these migrations can last for weeks. They prefer mid height levels for nectar feeding, but climb up for laying eggs.  

Habitats and Distribution

It is abundant in the dry zone, but can also be seen in the wet zone and in the hills in some numbers, especially during migration.

Larval Food Plants

Drypetes sepiaria, Drypetes gardneri.
Photo Credit
Himesh Dilruwan Jayasinghe