Sri Lankan Hedge Hopper
Common Name In Sri Lanka:

Sri Lankan Hedge Hopper

Scientific Name:

Baracus vittatus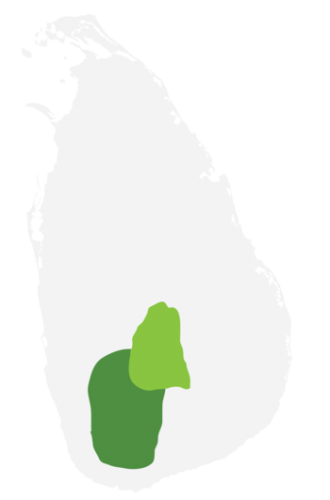 More Abundant
Absent
Less Abundant
Share This Page
Physical Characteristics

In males, the upper side of the forewing is light creamy brown on the basal region. Sometimes it has up to two creamy brown spots near the upper margin. The hindwing is creamy brown with a broad band on the upper margin and a thinner band on the outer margin in both sexes. The creamy brown patch on the forewing reduces into few spots on the forewing in the female. The background colour on the underside is generally rusty brown interspersed with lighter coloured veins. The hidden area of the forewing is dark brown and is sometimes marked with few creamy brown spots. The hindwing has a creamy brown straight stripe form the base to the outer margin. 

Habits

It hops among grasses and its flight is not quick. When it is basking, it spreads its hindwing flat and holds its forewing perpendicular. It also feeds on herbaceous flowers among grasses in this position. It is not found among grasses under heavy sun light during mid-day. Males engage in mud sipping. 

Habitats and Distribution

Common in the grasslands at the highest elevations in locations such as Horton Plains and along the rail tracks in the hills, it is also found in ad hoc locations along forest paths in the low country wet zone. 

Larval Food Plants

 Grasses including Garnotia exaristata.
Photo Credit
Himesh Dilruwan Jayasinghe