Sri Lankan Birdwing
Common Name In Sri Lanka:

Sri Lankan Birdwing

Scientific Name:

Troides darsius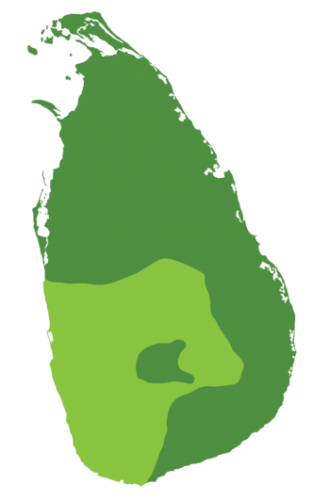 More Abundant
Absent
Less Abundant
Share This Page
Physical Characteristics

Male: Jet black throughout on both sides; large golden yellow patch on the hindwing separated by black veins. Female: Typically bigger than the male; chalky black butterfly with white dustings beside the forewing veins; a variable golden yellow patch on the hindwing is reduced to form a separate, central patch and a submarginal row of patches. Distinct red patches on the thorax are seen in both sexes.

Habits

The Sri Lankan Birdwing flies very high in strong wing beats. While this butterfly is fond of feeding on flowers at higher levels, it will occasionally descend down to flowers at lower levels even though it does not typically fly within this range. A special attraction to Mussaenda frondosa flowers has been observed. Females prefer to lay eggs on high-climbing vines. This is a migrant species. 

Habitats and Distribution

This butterfly prefers forested areas, but also can be seen in lush home gardens. It is a common butterfly in the low country wet zone, becoming scarce towards the hills and dry zone.This endemic species is the National Butterfly of Sri Lanka.

Larval Food Plants

Its sole larval food plant is Aristolochia indica.
Photo Credit
Himesh Dilruwan Jayasinghe