Small Salmon Arab
Common Name In Sri Lanka:

Small Salmon Arab

Scientific Name:

Colotis amata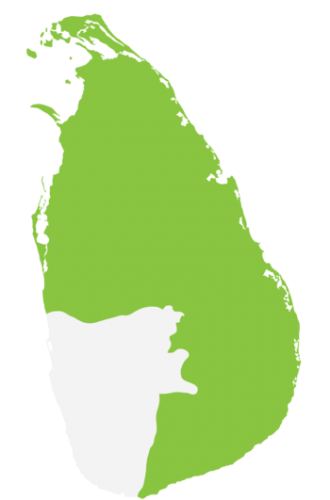 More Abundant
Absent
Less Abundant
Share This Page
Physical Characteristics

This salmon pink butterfly has broad black borders on the outer and upper margins of the upper side of its forewing. A black oval-shaped patch at the end of the forewing cell that distinctly touches the upper border can be observed. There are some grey dustings towards the basal parts. Occasionally, there are whitish females, especially in the dry months. Its undersides are yellow with irregular grey dustings. Usually females are heavily marked on the underside.  

Habits

The slow-flying Small Salmon Arab always flies near the ground. Even though their larval food plant tends to grow up, they use stunted trees, saplings or shoots that come out from base of trees to lay eggs in batches. These butterflies congregate for roosting and choose dried up herbaceous areas to settle, allowing them to camouflage themselves. 

Habitats and Distribution

This butterfly is frequently found in scrublands in the low drylands and is abundant closer to sea in the arid areas in the north and south. 

Larval Food Plants

Azima tetracantha, Salvadora persica.
Photo Credit
Himesh Dilruwan Jayasinghe