Rustic
Common Name In Sri Lanka:

Rustic

Scientific Name:

Cupha erymanthis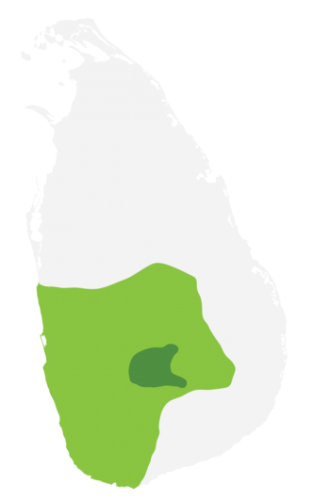 More Abundant
Absent
Less Abundant
Share This Page
Physical Characteristics

The sexes are alike. A lighter median band can be distinguished on the upper side of the forewing in this variously orange-tinged butterfly. The forewing apex and outer margin are dark brown in colour. Both wings are marked in various patterns of dark brown, which are more numerous on the hindwing. The colour and pattern of its underside vary to a great extent. The under surface is always lighter in colour than the upper surface. The numbers of white markings varies, and are sometimes entirely absent on the forewing. These markings form an irregular band. Its eyes have a pale greenish yellow tinge. 

Habits

The Rustic prefers to bask with its wings partially open in sun beams which filter down through the canopy to the shrubbery of forest. Males suck on minerals from sand beds in streams but are not fond of mud patches. This is a migratory species.

Habitats and Distribution

This is a forest-loving species and appears regularly, but not in great numbers, in those habitats in the wet and intermediate zones. It also appears in verdant gardens in the vicinity of forests. It is rarely seen in the hill country. 

Larval Food Plants

Scolopia acuminata, Homalium ceylanicum, Flacourtia jangomas. 
Photo Credit
Himesh Dilruwan Jayasinghe