Red Helen
Common Name In Sri Lanka:

Red Helen

Scientific Name:

Papilio helenus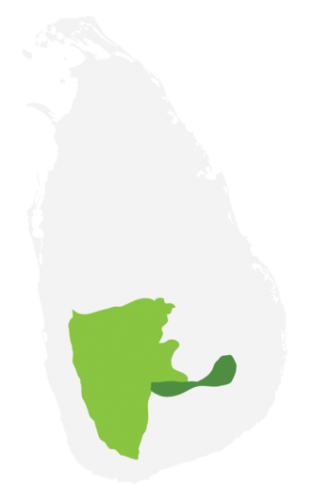 More Abundant
Absent
Less Abundant
Share This Page
Physical Characteristics

The sexes are almost similar but a variation of the pattern on its underside is prevalent in females. Occasionally there is a small white patch on the upper side towards the apex on its forewing. The cilia of its hindwing are marked in white, with a red mark at the anal angle. The large white patch on its hindwing is concealed on the upper side, when the butterfly is resting, but is prominent when it is in flight. Additional white dustings on its forewing and a sub-marginal row of crescent-shaped red patches on its hindwing can be seen on its underside. 

Habits

The Red Helen flies along forest paths in a deep, irregular wing beat. It goes much higher for nectar. It is common to see these butterflies puddling in numbers on wet patches consisting of leaf litter adjacent to streams at mid elevations. 

Habitats and Distribution

This is a damp forested species commonly found in the wet zone, especially at mid elevations, becoming scarcer towards lower elevations. It is found in considerable numbers in their natural habitats, but there are only few such pristine habitats remaining in the country. 

Larval Food Plants

 Zanthoxylum tetraspermum, Toddalia asiatica, Citrus madurensis. 
Photo Credit
Himesh Dilruwan Jayasinghe