Plum Judy
Common Name In Sri Lanka:

Plum Judy

Scientific Name:

Abisara echerius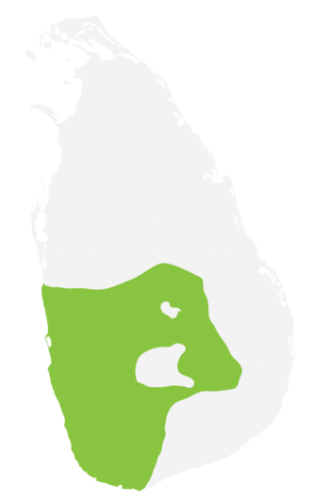 More Abundant
Absent
Less Abundant
Share This Page
Physical Characteristics

The hindwing is abruptly angled at the middle of the outer margin. The male is rusty brown with a brilliant sheen of metallic purple on the upper surface. It has two parallel, fairly indistinct lighter bands on the forewing. The inner band continues in the hindwing. The hindwing has two separate pairs of black spots at the sub-margin with an indistinct row of lunules. Females never have the purple sheen and the pattern is similar to that of the males but is more pronounced. The underside looks similar in both sexes. It is rusty brown with pronounced markings that resemble those on the upper side. Its black spots appear to have a dark blue metallic sheen at a certain angle. Their eye colour varies from golden yellow to bluish green.   

Habits

Its appearance is unique as it never closes its wings or spreads them flat, and always keeps them partially opened. It does a dance like movement on the leaves while feeding. It appears to leap when it flies from one leaf to another. It never flies more than a few feet away when it is disturbed, but is never easy to approach. 

Habitats and Distribution

It prefers the dark undergrowth of rain forests and its distribution extends to the intermediate zone with forest cover. Occasionally, it is found in the dry zone.

Larval Food Plants

Embelia ribes, Embelia tsjeriam-cottam.
Photo Credit
Himesh Dilruwan Jayasinghe