Plain Tiger
Common Name In Sri Lanka:

Plain Tiger

Scientific Name:

Danaus chrysippus
Size of Butterfly:

Tiny (30 mm > wing span)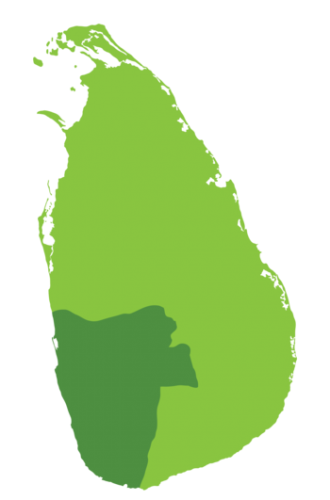 More Abundant
Absent
Less Abundant
Share This Page
Physical Characteristics

The sexes are similar in both colour and pattern. The apex of the forewing is black with varied white patches on the upper surface, where some of them form a subapical band. The outer margins of both wings are black with minute white patches. The distal end of the hindwing cell and its upper margin has three black patches on both sides. The basal parts of the forewing are reddish-orange on the underside, while the other areas are orange in colour. The black sub-apical band and outer margins have white patches. The male has a sex brand below the second vein of its hindwing which is marked in black on the upper surface, and in black with a white centre on the underside. Two rare forms of this species have been observed; one lacks the subapical band and the other has a large white area on its hindwing. 

Habits

Its habits are similar to those of the Common Tiger. However, it is not a migrant species. 

Habitats and Distribution

This species is common throughout the country and its numbers are very high in the northern dry zone. It prefers sunny scrubland habitats, and is never found in gloomy forests. 

Larval Food Plants

Apocynaceae plants including Calotropis gigantea, Cynanchum tunicatum, Pergularia daemia.
Photo Credit
Himesh Dilruwan Jayasinghe