Pioneer
Common Name In Sri Lanka:

Pioneer

Scientific Name:

Belenois aurota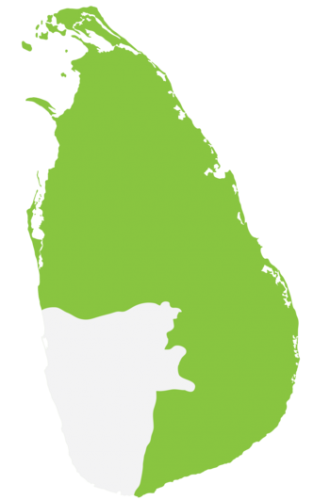 More Abundant
Absent
Less Abundant
Share This Page
Physical Characteristics

The sexes are apparently similar, except for the black band along the upper vein of the forewing cell which is extensively marked on the upper surface, in females. The outer margin of both wings is broadly marked in black, with dispersed white patches only in the male. The basal area has a creamy hue in its wet season form, but otherwise, it is white. The colour of the patches on the underside of its hindwing ranges from deep orange in its wet season form to pale yellow in its dry season form. The colour of the underside of the forewing also takes a creamy hue in its wet season form.

Habits

The fast-flying Pioneer prefers to fly in the hot hours of the day and is one of the species that can be seen even in extremely dry months. At the peak of its season, this butterfly can be seen very commonly and takes part in migration in considerable numbers. Males are seen mud puddling together with other Pierids during this flight. Females lay eggs in batches on leaves.    

Habitats and Distribution

The breeding populations of this butterfly entirely depend on dry zone scrublands, but can be seen in the wet zone during their migratory flight. 

Larval Food Plants

Cadaba trifoliata,  Maerua arenaria, Capparis grandis and some other Capparaceae plants.
Photo Credit
Himesh Dilruwan Jayasinghe