Pale Four Line Blue
Common Name In Sri Lanka:

Pale Four Line Blue

Scientific Name:

Nacaduba hermus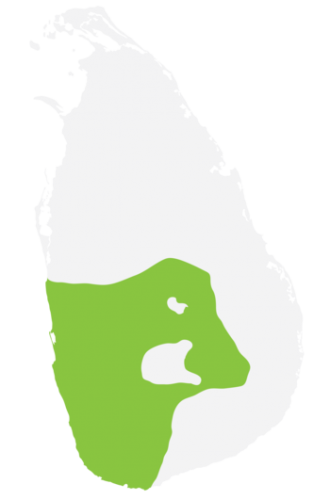 More Abundant
Absent
Less Abundant
Share This Page
Physical Characteristics

The upper side of the male is shiny blue throughout. The tornal spot is faintly visible on the upper side. The blue of the female takes on a greyish tint and is restricted to the basal parts of the largely dark brown wings. Its black tornal spot is fairly distinct. The underside is similar in both sexes. The forewing has four bands of short white streaks which are narrow and well defined in comparison to other Four Line Blues. The hindwing has six rows of such bands which are not clearly separated. Both its wings have two sub-marginal rows of crescent-shaped markings. These lunules in the outer row touch the marginal line. The black tornal spot is not particularly elongated and is capped in orange. Its antennae are striped in white, while the tip is completely black. 

Habits

Preferring to fly around bushes in the sub-canopy, they feed on flowers. Males descend to the ground for mud sipping. The females are usually sedentary and stay around their larval food plants.

Habitats and Distribution

These forest-dwellers are also found in disturbed forest-adjacent areas, which tend to be a good habitat for its larval food plants. Common in the wet zone, it extends its range to the intermediate zone.  

Larval Food Plants

Immature leaves of Symplocos cochinchinensis.
Photo Credit
Himesh Dilruwan Jayasinghe