Nilgiri Tit
Common Name In Sri Lanka:

Nilgiri Tit

Scientific Name:

Hypolycaena nilgirica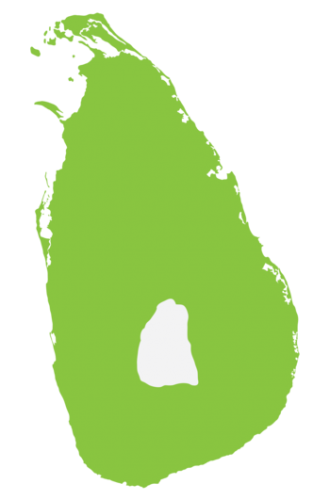 More Abundant
Absent
Less Abundant
Share This Page
Physical Characteristics

The male is dark reddish purple-brown on the upper side. It has two black spots capped in orange near the tails. The female is pale brown. The black spots at the tornus are not heavily capped in orange as in the male. It has tapering patches of white dustings above the black spots and in the adjacent interspaces. The underside looks similar in both sexes but can vary. The background is white with a black spot at each tail, as on the upper side. Both wings have a faint sub-marginal band of crescent-shaped markings and a distinct distal band. The hindwing has a black spot near the upper margin and golden yellow wavy markings in the distal band at the bottom. It has another black spot above the cell of the hindwing, basally to the distal band.  

Habits

Males engage in mud sipping. Their flight is moderately fast and they visit flowers in hedges. They bask in the morning, but do not open their wings otherwise. 

Habitats and Distribution

The cryptic Nilgiri Tit appears to be more common than we encounter. Their early stages are more prevalent. They inhabit forests and lush home gardens, especially those with orchids. 

Larval Food Plants

Flowers and aerial roots of both native and introduced orchids including Spathoglottis plicata, Malaxis versicolour and Vanda tessellata. 
Photo Credit
Himesh Dilruwan Jayasinghe