Nawab
Common Name In Sri Lanka:

Nawab

Scientific Name:

Polyura athamas
Size of Butterfly:

Tiny (30 mm > wing span)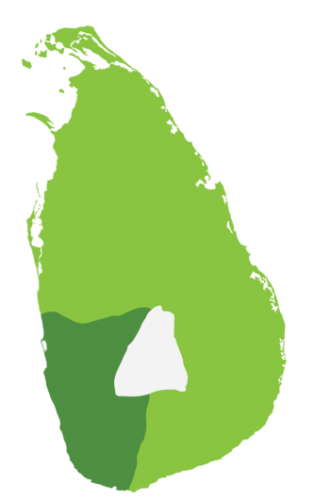 More Abundant
Absent
Less Abundant
Share This Page
Physical Characteristics

Females have much longer tails. The upper side is brownish black with large sulphur yellow areas in the middle continuing through both wings. The two sub-apical spots, the row of sub-marginal spots on the hindwing and the tornal markings are the same colour. Its tails are dusted with a light blue tint. The underside takes on cryptic brown colours ranging from rosy brown basally to golden brown distally. Its sulphur yellow markings have a greenish hue and are outlined in black in the basal end. A band of brownish red markings adjoin the yellow band on the hindwing. A black line runs across both cells and the forewing cell contains two black spots.

Habits

The Nawab is a very fast butterfly, flying amongst trees in search of tree sap and fruits. It also comes to the ground for rotten fruits and eagerly feeds on toddy dribbled under Caryota urens trees. It feeds on the faecal matter of otters which contains the undigested parts of crabs and shrimps. They engage in 'hill topping' .

Habitats and Distribution

The Nawab is not abundant, but is a regular in dry and intermediate zone forests along streams with exposed boulders where otters excrete. 

Larval Food Plants

Acacia caesia, A. pennata, Ventilago madraspatana.
Photo Credit
Himesh Dilruwan Jayasinghe