Monkey Puzzle
Common Name In Sri Lanka:

Monkey Puzzle

Scientific Name:

Rathinda amor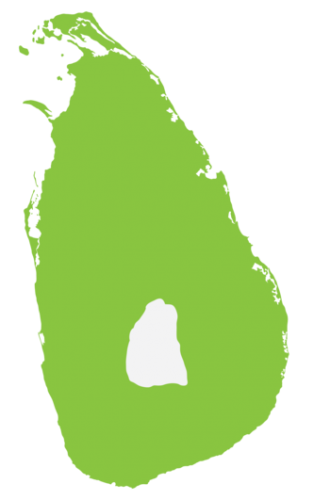 More Abundant
Absent
Less Abundant
Share This Page
Physical Characteristics

The central tail on its hindwing is longer than the two tails beside. The female is larger and has a rounded forewing apex. The colour on the upper surface varies from dull greyish brown to reddish brown. The white patch on the forewing varies in size, typically being larger in females and dry season individuals. The red patches near the tails sometimes extend towards the apex along the outer margin. Occasionally, black spots are present in between these patches and tails. The colour and the pattern on the underside vary. The hindwing and basal parts of the forewing of the female are entirely white in colour, with various shades and streaks of brown and yellow. Golden brown shades are prominent in males, with very little white. The brightness of the shiny light blue sub-marginal scales diminishes with age. Its tails are tipped in white.    

Habits

The Monkey Puzzle flies from shrub level to small tree level in a slow, bouncing flight. They like to feed on the sap at the pedicels of fallen Ixora coccinea.

Habitats and Distribution

Both sexes live around larval food plants. Common in home gardens and other sparsely wooded areas, it can also be seen in dry forests where its larval food plants are common in the sub-canopy. 

Larval Food Plants

Flowers of Ixora coccinea and leaves of Gomphia serrata and Dimorphocalyx glabellus.
Photo Credit
Himesh Dilruwan Jayasinghe