Malayan
Common Name In Sri Lanka:

Malayan

Scientific Name:

Megisba malaya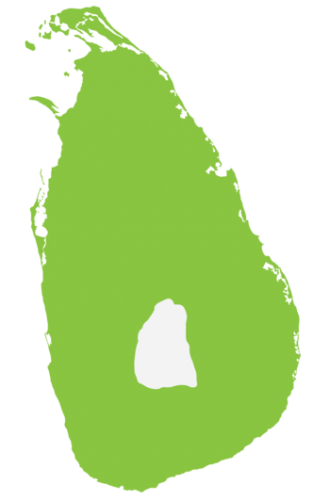 More Abundant
Absent
Less Abundant
Share This Page
Physical Characteristics

The male is dark brown with a bluish tint on the upper side. It has white scaling on the centre of the forewing, which is enlarged in its dry season form. The female lacks the bluish tint and is larger in size. The underside is similar in both sexes. It has sharp crescent-shaped marks in its sub-marginal bands. The forewing has an irregular distal band consisting of greyish brown patches and has much darker patches along the upper margin. The distal patches on the hindwing are much lighter and thicker than those on the forewing. It has two similar sized black spots at the upper margin, another one at the cell, and others near the lower margin of the hindwing. 

Habits

Males are regularly seen on wet patches on the ground together with similar looking Hedge Blues and Quakers. It usually outnumbers these other species. Females are rarely seen other than when they are feeding on nectar or laying eggs. It only exposes itself to the morning sun and occasionally engages in basking with slightly opened wings and lives in the shade during the day. Its flight is fast in relation to its size. 

Habitats and Distribution

It prefers shady habitats such as forests and lush gardens. The Malayan population greatly increases during the monsoonal rains in the dry zone. 

Larval Food Plants

Flowers of Mallotus philippensis and Allophylus cobbe.
Photo Credit
Himesh Dilruwan Jayasinghe