Little Orange Tip
Common Name In Sri Lanka:

Little Orange Tip

Scientific Name:

Colotis etrida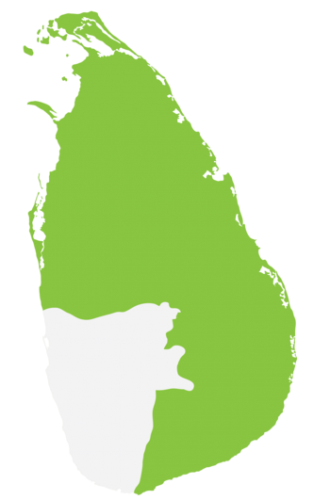 More Abundant
Absent
Less Abundant
Share This Page
Physical Characteristics

The sexes are alike. The distinct markings on this white butterfly include a bright orange apical patch which is broadly outlined in black found on the upper surface of the forewing. It also has a minute black spot on the forewing cell and grey dustings on the basal parts. The outer margin of the hindwing is marked in black. Its underside is variably dusted in grey scales. It always has a minute black spot on each cell. The spot on the hindwing cell is incorporated with a diffused reddish patch. 

Habits

The Little Orange Tip has a moderately fast flight, which peaks during the hotter hours of the day. It always prefers to fly near the ground searching for nectar. It has a habit of perching on sandy ground among plants with partially opened wings, although it must be noted that this is not for mud puddling. When threatened, it closes its wings in a way that helps it camouflage itself against lightly coloured surroundings. 

Habitats and Distribution

This butterfly is commonly found in dry zone scrublands, especially towards coastal areas.
Photo Credit
Himesh Dilruwan Jayasinghe