Lime Blue
Common Name In Sri Lanka:

Lime Blue

Scientific Name:

Chilades lajus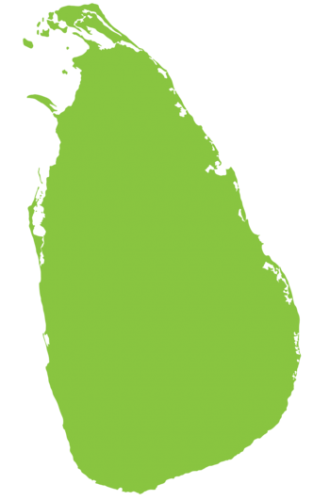 More Abundant
Absent
Less Abundant
Share This Page
Physical Characteristics

It has no tails. The male is shiny blue up to the margins without any borders and patches on the upper side. In the female, the blue areas are only limited to the basal parts and is absent in some individuals. The hindwing has a sub-marginal row of white rings. The ring at the tornus is enlarged and surrounds a black spot. The underside is whitish brown and looks similar in both sexes. It has two sub-marginal rows of crescent-shaped markings on both wings. The black tornal spot is not capped in orange, as in the similar looking Cupids and has two other small black spots at the anal angle. Both wings have distal bands of golden brown patches outlined in white on either side. It has circular black spots ringed in white near the upper margin and around the base of hindwing. The dry season form has a cloud of dark brown scales in the distal area of the hindwing. 

Habits

This active butterfly usually flies around herbs and scrubs but occasionally goes much higher. It feeds on flowers. When it perches or basks on a leaf, it always comes to an edge to have a better view of its surroundings. It is a migratory species.

Habitats and Distribution

It inhabits thin vegetation such as scrublands and gardens and avoids dense forests. 

Larval Food Plants

Limonia acidissima, Citrus aurantifolia, Atalantia ceylanica.
Photo Credit
Himesh Dilruwan Jayasinghe