Lemon Pansy
Common Name In Sri Lanka:

Lemon Pansy

Scientific Name:

Junonia lemonias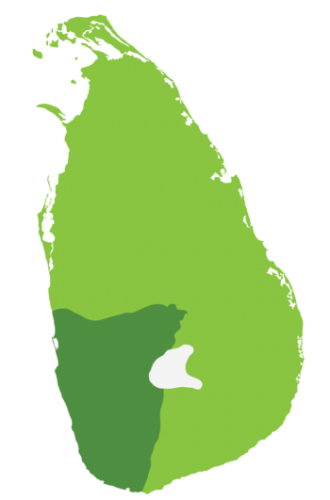 More Abundant
Absent
Less Abundant
Share This Page
Physical Characteristics

The forewing apex is more falcate in dry season individuals. Its dark brown upper surface is heavily dusted with brownish-yellow scales except for in the distal area of the forewing. That area contains diffused creamy yellow patches. The forewing has a prominent 'eye spot' and another faint 'eye spot' towards the apex. A large and a small 'eye spot' merged through an orange coloured outline can be seen on the hindwing. It has two sub-marginal rows of crescent-shaped markings. The colour and pattern on its underside vary, consisting of light brownish yellow and occasionally purplish tinges. The sizes of the spots in the distal row vary, and are sometimes absent. 

Habits

Most of the Lemon Pansy's activities take place close to the ground. It feeds on the flowers of herbs and small shrubs. Males use the 'wait and see method' to find mates but they perch on a low place like a boulder on the ground. Females lay eggs even on bare ground after confirming that there are enough larval food plants nearby. The colour pattern on their undersides allows them to camouflage themselves. This is a migrant species. 

Habitats and Distribution

This butterfly is found abundantly in open vegetation in the dry zone. It is sometimes found in the wet zone, likely during migration. 

Larval Food Plants

Barleria prionitis,Hygrophila schulli, Lindernia rotundifolia.
Photo Credit
Himesh Dilruwan Jayasinghe