Large Guava Blue
Common Name In Sri Lanka:

Large Guava Blue

Scientific Name:

Virachola perse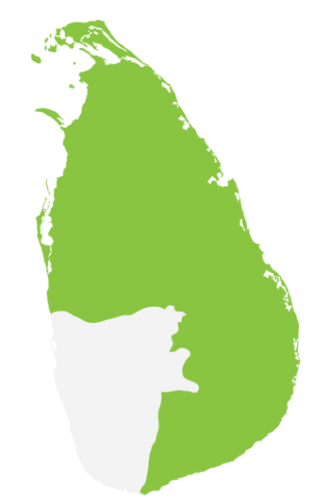 More Abundant
Absent
Less Abundant
Share This Page
Physical Characteristics

It has a minute tail at the tornus and a circular lobe near the anal angle. This lobe is situated perpendicular to the wing when the butterfly is in closed wing position and acts as a false eye spot at the back. The male has a shiny bright blue colour on the upper surface of most of the hindwing and basal parts of the forewing, while the rest is black in colour. It has a sex brand on the hindwing which is usually concealed by the forewing. The female is a more muted shade of blue and does not have the sex brand. It has a whitish patch beyond the forewing cell and a sub-marginal row of indistinct black spots on the hindwing. The underside has the same pattern in both sexes but the male has a purple wash over the background. It has a distal row of large spots and a cell end spot in both wings. A circular black spot is present in the basal area near the upper margin of the hindwing. 'Eye spots' are present at both the tornus and the lobe, with light blue scales apparent in between.  

Habits

It is a very fast flyer and eagerly feeds on flowers of shrubs and large herbs. 

Habitats and Distribution

It is a dry zone butterfly that is found in any type of open vegetation, where its larval food plant grows.

Larval Food Plants

Larvae feed within the fruit of Catunaregam spinosa.
Photo Credit
Himesh Dilruwan Jayasinghe