Indigo Flash
Common Name In Sri Lanka:

Indigo Flash

Scientific Name:

Rapala varuna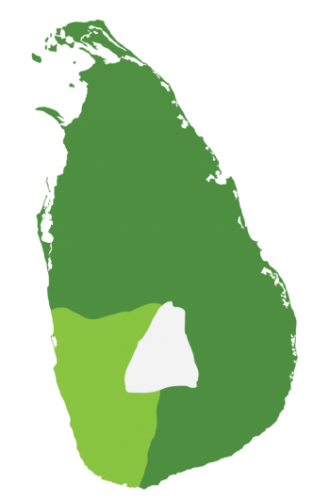 More Abundant
Absent
Less Abundant
Share This Page
Physical Characteristics

It has a minute tornal tail and a circular lobe at the anal angle which acts as a false eye at the back. The metallic indigo blue on the upper side of the male fades in to black towards the forewing margin, varying according to the viewing angle. The pale brown circular sex brand on its hindwing is usually concealed by the forewing. The female is a much lighter blue with a purple wash. The underside looks similar in both sexes. The background varies from pale brown in the dry season form to dark grayish brown in the wet season form. Its distal bands are much broader and more irregular than in its relatives. The cell end patch of the hindwing usually touches the distal band. It has 'eye spots' both at the tornus and the lobe and black and blue scales in between.  

Habits

The fast flying Indigo Flash prefers to bask at around 2.00 pm in the afternoon under beams of light that filter down through trees to the shrubbery. Usually 2-3 individuals participate in this activity together. It is fond of feeding on nectar from shrubs. 

Habitats and Distribution

It is found in forests and verdant home gardens. Though it is distributed throughout the low country, it seems to be more abundant in the wet zone than in the dry zone. It is not a regularly observed butterfly.
Photo Credit
Himesh Dilruwan Jayasinghe