Indian Palm Bob
Common Name In Sri Lanka:

Indian Palm Bob

Scientific Name:

Suastus gremius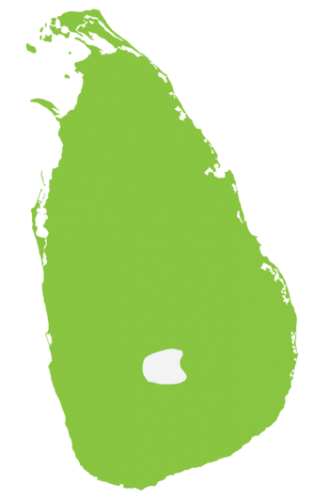 More Abundant
Absent
Less Abundant
Share This Page
Physical Characteristics

The sexes are alike but have some variations. It is dark brown on the upper side with scattered golden brown scales near the forewing base. The Hyaline white spots on the forewing are usually large but they can be small or very rarely even absent. It has a yellowish patch near the lower margin of the forewing. The hindwing has no markings. The dark brown background colour of its underside is not visible due to the grey-brown scales. The hyaline spots on its forewing remain even on the underside, and the yellow spot represented as a diffused white patch. It is easily distinguished from other similar looking Hesperiids by the black spots on its hindwing. The number and prominence of these spots vary significantly. 

Habits

It has a fast flight that is typical to Hesperiids and is fond of the sun and readily comes to flowers in scrubs. It can even feed on flowers with long corolla tubes since its proboscis is long. It lowers its head towards the flower until it touches the petals when the length of its proboscis is not adequate. When it is disturbed, it vanishes quickly. 

Habitats and Distribution

This butterfly is common in all types of vegetation except dense forests. It is quite abundant where coconut and other palms grow.

Larval Food Plants

Palms including Cyrtostachys renda, Cocos nucifera, Phoenix pusilla. 
Photo Credit
Himesh Dilruwan Jayasinghe