Grey Pansy
Common Name In Sri Lanka:

Grey Pansy

Scientific Name:

Junonia atlites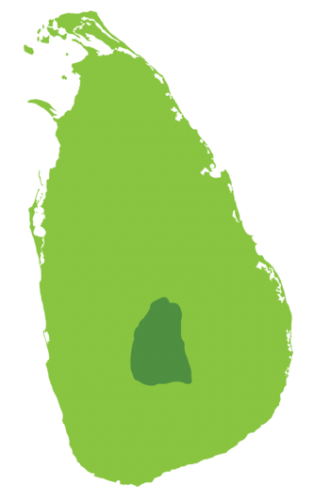 More Abundant
Absent
Less Abundant
Share This Page
Physical Characteristics

This species varies in size, colour and pattern irrespective of sex. The forewing is more falcate in dry season individuals. Its upper side is grey with a slightly reddish hue. The distal row of spots on both wings contains a few distinct 'eye spots'; usually two on each wing. They are partially red and black, and outlined in a white circle. One such spot on the hindwing is usually hidden by the forewing. The forewing has four wavy brown bands on the cell and another long band beyond the cell. Both wings have two sub-marginal rows of streaks on each. Its underside consists of various greyish browns. The distal band of spots and dark brown lines are entirely absent in some individuals. 

Habits

The Grey Pansy's habits are similar to that of the Lemon Pansy, but it is a much slower flier and the males prefer to perch on bushes to seek out mates. 

Habitats and Distribution

It is commonly found all over the low country and in fewer numbers in the hills. It is the dominant Pansy in wet zone home gardens and parks. Females are usually seen in larger numbers near abandoned paddy fields in search of plants to lay eggs.  

Larval Food Plants

Acanthaceae and Linderniaceae plants including Hygrophila schulli, Lindernia pusilla, Lindernia crustace.
Photo Credit
Himesh Dilruwan Jayasinghe