Great Eggfly
Common Name In Sri Lanka:

Great Eggfly

Scientific Name:

Hypolimnas bolina
Size of Butterfly:

Tiny (30 mm > wing span)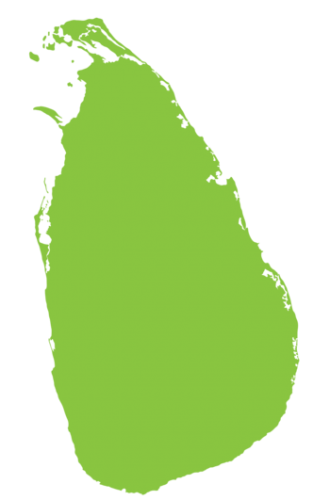 More Abundant
Absent
Less Abundant
Share This Page
Physical Characteristics

Male: The upper side is black with two elongated white patches on the forewing and one large rounded patch on the hindwing. These patches are surrounded by brilliant light blue scales. The brightness and intensity of these scales differ according to the angle of view. The markings on its dark brown coloured underside are highly variable. Usually the white patches on the upper side are represented here without the blue scales. The patch on the hindwing alters to a faint, oblique line in some individuals. The cream coloured markings on the outer margins are also variable. Female: The upper side is dark chocolate brown with creamy outer marginal markings on the hinwing that are also mirrored in the underside. Newly emerged individuals have some lustrous dark blue patches towards the upper margin of the forewing. The underside looks like that of the male, but more often without the white patches.

Habits

Females lay eggs on saplings or on surrounding surfaces after perching on the ground. This is a migrant species.

Habitats and Distribution

The Great Eggfly prefers forested habitats, but females come to openings at the forest borders/forest edges to lay eggs. It is distributed throughout the country. 

Larval Food Plants

 Urena lobata, Sida cordata, Synedrella nodiflora.
Photo Credit
Himesh Dilruwan Jayasinghe