Grass Jewel
Common Name In Sri Lanka:

Grass Jewel

Scientific Name:

Freyeria putli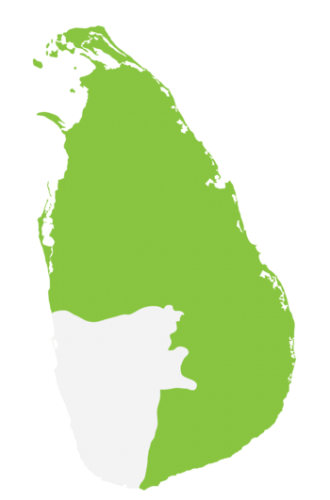 More Abundant
Absent
Less Abundant
Share This Page
Physical Characteristics

It has no minute tail. The female is slightly larger than the male. The upper side is dark brown throughout with a sub-marginal row of circular black spots. In the female, these spots are faintly bordered in yellowish orange. The prominence of markings on its underside varies. Its most distinct feature is the row of circular black spots along the sub-margin of hindwing. These spots are ringed in orange and the amount of blue scales within them varies. Sometimes, these blue scales have a silvery appearance. Two bands of crescent-shaped markings replace the sub-margin on the forewing. Both its wings have distal bands and cell end patches consisting of paired thin white streaks. The hindwing has five black spots ringed in white. Sometimes the one at lower margin is absent.  

Habits

The Grass Jewel flies amongst very short grasses and herbs. It is very difficult to locate due to its fluttering flight and small size. It is fond of the sun and even flies in the hottest hours of the day. It feeds on the nectar of low-lying plants. 

Habitats and Distribution

This butterfly is found in very thin, low-lying vegetation in the dry zone. These types of vegetation are more abundant in arid areas. It is plentiful in its habitats. 

Larval Food Plants

Indigofera tinctoria, I. linnaei, I. oblongifolia.  
Photo Credit
Himesh Dilruwan Jayasinghe