Grass Demon
Common Name In Sri Lanka:

Grass Demon

Scientific Name:

Udaspes folus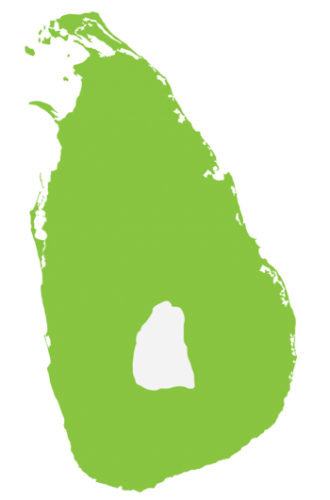 More Abundant
Absent
Less Abundant
Share This Page
Physical Characteristics

The sexes are alike. The upper side is dark brown. It has scattered white patches on the forewing which are smaller in the distal parts than in the basal part. The hindwing has a large white patch on the centre. The underside is dark reddish-brown which is somewhat obscured by the pure white scales that cover most of the hindwing. The margin of this white scaling continues up to its snout along the thorax and eye in the form of a straight line. The forewing is also slightly washed with white scales interior to the sub-margin. The white patches are the same as on the upper side. The dorsal area of its abdomen, thorax and head are dark brown.  

Habits

It has quite a rapid flight, but is distinct due to its pied colouration. When it settles, its wings appear to rotate around a hinge at its thorax. It is active at dawn and dusk, and in gloomy conditions. It feeds on the nectar of flowers that have long corolla tubes such as Tabernaemontana divaricata which are inaccessible to other species.

Habitats and Distribution

While it was considered a very rare butterfly in the 1950s, it is now commonly seen around home gardens.

Larval Food Plants

Zingiberaceae plants including Kaempferia galanga, Curcuma longa, Curcuma zedoaria.
Photo Credit
Himesh Dilruwan Jayasinghe