Gladeye Bush Brown
Common Name In Sri Lanka:

Gladeye Bush Brown

Scientific Name:

Mycalesis patina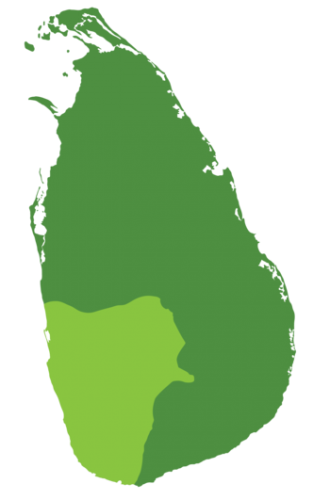 More Abundant
Absent
Less Abundant
Share This Page
Physical Characteristics

The female is duller in appearance and bigger in size. The upper side is rusty brown. It has a black 'eye spot' with a white centre on the forewing. It is enhanced by a large crescent-shaped orange coloured patch just above the 'eye spot'. The white patch near the apex varies in size. A bright-coloured patch is apparent on the cell end and extends towards the outer margin. The minute orange spots on the hindwing may be absent. Two marginal lines are distinct on the hindwing. The underside is highly variable both in background colour and pattern. The background colour is always paler than that of the upper surface and the 'eye spots' encircled in beautiful silver lines are very prominent. Dry zone individuals are much lighter in colour.

Habits

It feeds on fallen rotting fruits, decaying matter on the ground, and flowers. It flies among shrubs and grasses in gloomy forests and it is easily disturbed. It occasionally basks under the morning sun with partially opened wings. When alarmed, it suddenly closes its wings and only flies away if the threat is still approaching. 

Habitats and Distribution

These butterflies can be found in shady places in the forest, but never in gardens. It is common in wetter parts of the island, but also appears in dry zone forests.

Larval Food Plants

Forest grass species including Cyrtococcum trigonum and Rilawal.
Photo Credit
Himesh Dilruwan Jayasinghe