Forget-Me-Not
Common Name In Sri Lanka:

Forget-Me-Not

Scientific Name:

Catochrysops strabo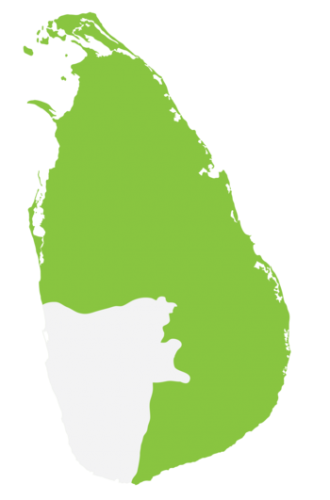 More Abundant
Absent
Less Abundant
Share This Page
Physical Characteristics

The upper side of the male is entirely coloured in forget-me-not blue. It has a black tornal spot. The basal parts of the female are a dull greyish blue. Its borders are dark brown. Its tornal spot is capped in orange and has a sub-marginal row of ill-defined crescent-shaped markings on the hindwing. Though the underside is similar in both sexes, the background colour and the prominence of markings vary. Both wings have a distal band consisting of two rows of segmented white lines and a dark line in between. Similar patches are also present at the cell ends. The hook mark is always present on the distal band of the hindwing. The black spot near the upper margin of the forewing is roughly situated half way between the distal band and the cell end band. Sometimes this spot is absent. Two similar but more prominent spots are present near the upper margin of the hindwing. The tornal spot is heavily capped in orange and black scales are present at the anal angle with some orange and blue.

Habits

It feeds on herbaceous flowers. Occasionally, the males engage in mud sipping. 

Habitats and Distribution

This butterfly is common in herbaceous areas in the dry zone. 

Larval Food Plants

Flowers of Tephrosia purpurea and Tephrosia villosa.
Photo Credit
Himesh Dilruwan Jayasinghe