Dark Palm Dart
Common Name In Sri Lanka:

Dark Palm Dart

Scientific Name:

Telicota bambusae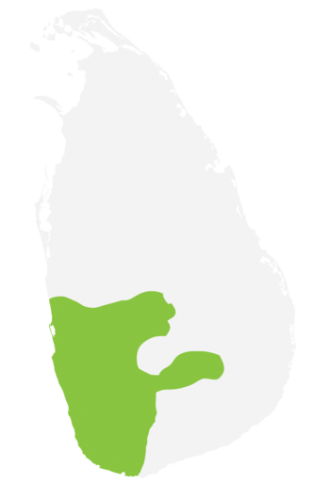 More Abundant
Absent
Less Abundant
Share This Page
Physical Characteristics

It is usually smaller than the Yellow Palm Dart. The background of its upper side is dark brown in colour. Its orange coloured distal band and the band along the upper margin merge near the apex of the forewing. The sex brand is marked in a lighter colour in the space in between these bands in males. The orange colour of this distal band does not continue along the veins towards the outer margin as in other Palm Darts. The hindwing has a broad orange coloured distal band and another patch near its base. The cilia are orange in both wings. The underside is yellowish orange and it resembles that of other Palm Darts. The orange coloured patches on the upper side are slightly obvious here and have some black scales at their margins. 

Habits

The fast-flying Dark Palm Dart prefers to fly at scrub level, feeds on nectar and is active throughout the day. 

Habitats and Distribution

Common in wayside vegetation and other open habitats, it is also found in bamboo forests. It extends its range to the mid hills in the southern slope and to the intermediate zone.

Larval Food Plants

Bambusa multiplex (a common ornamental plant in home gardens). Its native larval food plants are Ochlandra stridula and Bambusa vulgaris.
Photo Credit
Himesh Dilruwan Jayasinghe