Crimson Rose
Common Name In Sri Lanka:

Crimson Rose

Scientific Name:

Pachliopta hector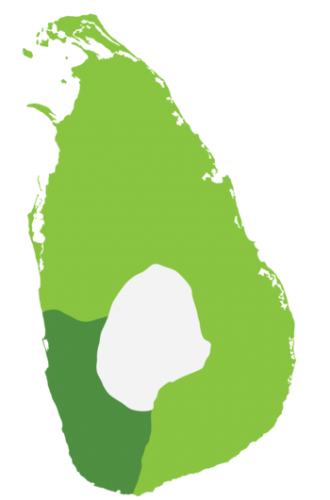 More Abundant
Absent
Less Abundant
Share This Page
Physical Characteristics

Both sexes are similar in pattern, but the females are quite big and dull in colouration. The Crimson Rose is a black butterfly with two white bands on the forewing and two rows of bright crimson patches on the hindwing. The shapes of the crimson patches vary. The outer margin is serrated and the tornus extends in to a tail in the hindwing. Its abdomen, thorax and head always have crimson patches. These patches are reduced in females.

Habits

The Crimson Rose visits the flowers of scrubs and some varieties of taller herbs, in groups. They are quite dormant and stop over at flowers near the ground in the early hours of the day, but become very active towards noon. Occasionally they can be seen mud puddling in small numbers. This is a migratory species. 

Habitats and Distribution

This butterfly inhabits open vegetation; scrublands being the most preferred. It is abundant in such habitats in the dry zone during the season. It is occasionally seen in the low country wet zone but never in large numbers. Very rarely some can be seen at higher elevations in migratory flight.

Larval Food Plants

 Aristolochia indica, Aristolochia bracteolata – preferred in north-western region, Aristolochia ringens.
Photo Credit
Himesh Dilruwan Jayasinghe