Cornelian
Common Name In Sri Lanka:

Cornelian

Scientific Name:

Deudorix epijarbas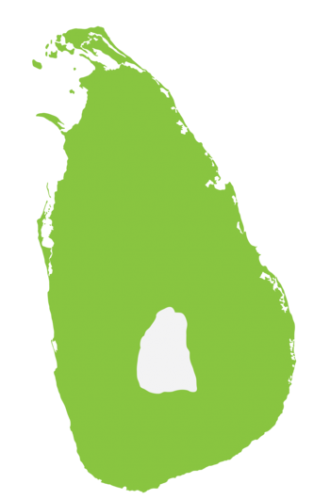 More Abundant
Absent
Less Abundant
Share This Page
Physical Characteristics

The circular lobes at the anal angle of the hindwings act as false eyes, deceiving predators that come up from its behind. The eyes are distinctly large. The upper side of the male's hindwing and basal parts of the forewing are deep shiny red. The rest of the forewing is black in colour. The hindwing veins are thinly marked in black. The upper side of the female is completely dark greyish brown with barely exposed forewing cells in a much darker hue. The underside is similar in pattern in both sexes, with a purplish sheen on males. Its distal bands are very broad and only merely marked in white outlines without any distinct separation in colour in relation to the background. Its black tornal spot is situated further inward towards the base, and is often completely ringed in orange in contrast to only a capping in Rapala species.

Habits

The very fast flying Cornelian prefers to feed on compound flowers such as Chromolaena odorata. It is often seen flying around small shrubs. This is a migrant species.

Habitats and Distribution

It can be seen throughout the low country in scrublands and amidst other open vegetation but is not a frequently seen species. 

Larval Food Plants

Feed on the seeds of Cardiospermum halicacabum by boring into the fruit. 
Photo Credit
Himesh Dilruwan Jayasinghe