Common Silverline
Common Name In Sri Lanka:

Common Silverline

Scientific Name:

Spindasis vulcanus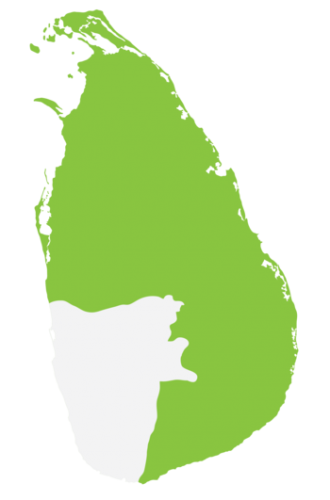 More Abundant
Absent
Less Abundant
Share This Page
Physical Characteristics

It has two hairy tails on the hindwing. The upper side of the male is dark chocolate brown, often without any shiny blue scales. Rarely, blue scales can be seen on the hindwing, but the colour is different to that seen among other Silverlines. The female is similar but is of a duller hue with some lead-coloured scales. The orange coloured markings on the centre of the forewing vary in both sexes and the patch at the tails extend along the outer margin in some females. The underside varies in pattern irrespective of the sex. They have red bands on a pale yellow background. There are silver patches embossed within these bands. The outer margin of the forewing is always red. The second red band from the outer margin is usually not divided by the black outline apparent on the forewing.  Bands 2 and 3 on the hindwing have a larger gap leaving a greater yellow area. Its abdomen is barred in red or black.

Habits

It is a very fast flyer, and is seen to dart among herbs and scrubs. It tolerates a lot of disturbances when feeding on nectar of certain plants like Vernonia zeylanica. 

Habitats and Distribution

It is common in dry zone scrublands, especially towards the coast.

Larval Food Plants

Cardiospermum halicacabum, Senna auriculata. It has a great affinity with ants.
Photo Credit
Himesh Dilruwan Jayasinghe