Common Shot Silverline
Common Name In Sri Lanka:

Common Shot Silverline

Scientific Name:

Spindasis ictis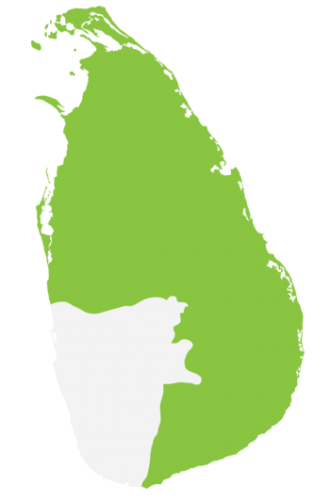 More Abundant
Absent
Less Abundant
Share This Page
Physical Characteristics

It has two hairy tails on the hindwing. The male is dark chocolate brown with a large shot-blue patch on its hindwing, extending up to vein 2 or very rarely up to vein 3 on the forewing in its dry season form. The brightness of this patch varies according to the viewing angle. The orange patch on the forewing varies. The shot-blue hue is absent in females and traces of plumbeous scales are visible on both wings. The underside varies remarkably. While the outer margin of the forewing never has a red band, it sometimes has a sub-marginal band of the black spots. In wet season form, the background colour is pale yellow and its dull reddish bands are well-defined. In the dry season, the background colour and band colour take on shades of sandy brown, almost leaving no difference between the two. Intermediate colour forms are also common. The light-coloured abdomen is ringed in a mixture of black and rusty brown or only in rusty brown. 

Habits

Its habits are almost similar to those of the Common Silverline.  

Habitats and Distribution

This dry zone scrublands species is abundant in the southern and northern arid zones. 

Larval Food Plants

Acacia eburnea, Senna auriculata and Senna surattensis. It has a great affinity with ants.
Photo Credit
Himesh Dilruwan Jayasinghe