Common Palm Fly
Common Name In Sri Lanka:

Common Palm Fly

Scientific Name:

Elymnias hypermnestra
Size of Butterfly:

Tiny (30 mm > wing span)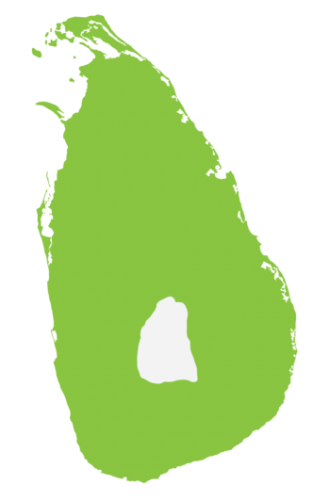 More Abundant
Absent
Less Abundant
Share This Page
Physical Characteristics

Male: Dark brown on the upper side with a broad golden brown band on the outer margin of the hindwing. This band is divided by dark brown lines along its veins. Sometimes, the forewing has shiny blue spots or streaks towards the upper margin of the forewing. A sex brand is visible along the hindwing cell. Its reddish brown underside is striated in grey-brown increasing towards the outer margins. There is a small white spot above the hindwing cell. Female: Its upper side resembles that of the Common Tiger. Its basal parts are orange coloured, while the surrounding areas are dark brown. The forewing has a broad white sub-apical band and it extends in the form of spots along the outer margin. The hindwing has a distal row of distinct white spots. The underside is similar to that of the male but is lighter in colour and often reveals traces of white markings on the upper surface.   

Habits

Though the female mimics the Tiger, it never perches with open wings to expose its colour pattern. 

Habitats and Distribution

Common in open vegetation throughout the low lands, it is abundant in coconut plantations.

Larval Food Plants

Cocos nucifera, Areca catechu, Caryota urens. 
Photo Credit
Himesh Dilruwan Jayasinghe