Common Jay
Common Name In Sri Lanka:

Common Jay

Scientific Name:

Graphium doson
Size of Butterfly:

Tiny (30 mm > wing span)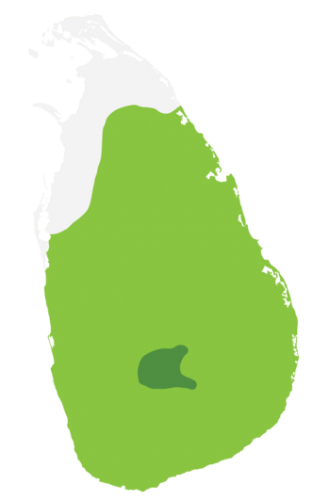 More Abundant
Absent
Less Abundant
Share This Page
Physical Characteristics

The sexes are alike. The forewing is elongated with a concaved outer margin; the hindwing is serrated at the outer margin but it has no tail. This butterfly's upper side is black in colour, with a median light blue band and sub-marginal row of spots on both wings. The forewing cell bears some blue markings. The background colour is much duller on the underside, and the blue markings appear enlarged due to the pale outline. Its hindwing has red markings, including a stripe along the inner margin.

Habits

The Common Jay is a swift flier and can always be seen flying along forest paths. Males engage in mud puddling in large numbers on gravel roads and river beds, sometimes together with Blue Bottles and other butterfly species. They settle down at puddling more frequently than other Papilionids. They can be seen on flowers rarely. This is a migrant species. 

Habitats and Distribution

This butterfly frequents forest areas and sometimes lushly wooded home gardens. It is distributed throughout the country except in the extreme north. It seems that there are no breeding populations in the hill country, but occur only at migration.

Larval Food Plants

Uvaria macropoda, Miliusa indica, Polyalthia korinti. 
Photo Credit
Himesh Dilruwan Jayasinghe