Common Gull
Common Name In Sri Lanka:

Common Gull

Scientific Name:

Cepora nerissa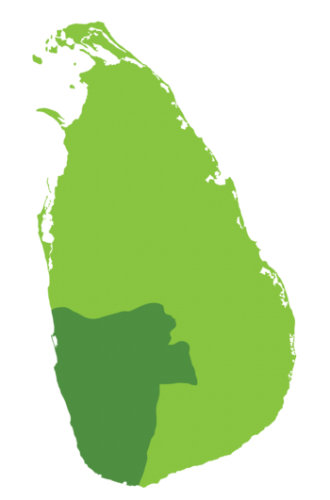 More Abundant
Absent
Less Abundant
Share This Page
Physical Characteristics

The sexes are alike, except for the female being heavily marked in black on the upper side. On the other hand, these markings are heavier in their wet season form, in comparison to their dry season form. Its undersides are marked with yellow patches on both wings and dark scales along the veins. These yellow patches become much lighter in the extreme dry season form. A dark coloured indistinct distal band is also present on its hindwing.

Habits

The Common Gull is a fast flier that prefers the hot hours of the day. It opens its wings only to the first sun rays in the morning, becoming very active after that. It settles on the flowers of scrubs, but descends to lower levels if food is available. It doesn't waste much time on a single flower and always hurries to another. Males frequently visit mud patches and sand beds in great numbers, especially during their migratory flight. 

Habitats and Distribution

It is very common in dry scrublands during the season, where its larval food plants grow profusely. It is dispersed throughout the country even at the highest elevations during migration, but never breeds there.

Larval Food Plants

Plants of Capparaceae family including Capparis moonii, Crataeva adansonii, Capparis roxburghii.
Photo Credit
Himesh Dilruwan Jayasinghe