Common Grass Dart
Common Name In Sri Lanka:

Common Grass Dart

Scientific Name:

Taractrocera maevius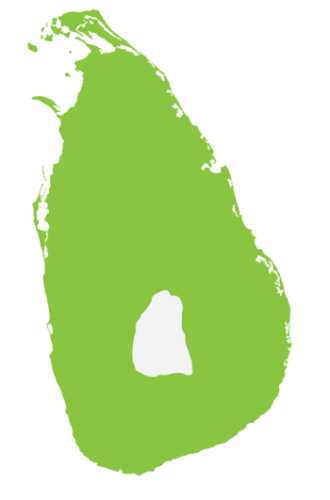 More Abundant
Absent
Less Abundant
Share This Page
Physical Characteristics

The sexes are alike. It is dark brown on the upper side with some golden brown scales in the basal area of the forewing. The distal band of spots on its forewing discontinues at the middle and the spots are located marginally at that point. It also has three spots inward to the distal band. On the hindwing there is a continuous distal band of spots and a basal spot. The colour of all these spots varies from light yellow to white. The cilia of both wings are marked in a light colour. The dorsal area of its black abdomen is ringed in white. The colour of its underside varies from dull brown to golden brown. The spots on its upper side are enlarged on this end. 

Habits

Though the colour pattern and size make it look like an Indian Skipper, the Common Grass Dart is readily distinguishable by its fast, zigzagging flight. It flies very low and near the ground feeding on herbaceous flowers. It leans and bends to any required angle to feed on these flowers. It is a common sight to see them chase each other. It is active throughout the day, even during the very hot hours. 

Habitats and Distribution

This butterfly is found throughout the low and mid country. It is found in weedy places that have both short herbs and grasses. It is common in coconut plantations.   

Larval Food Plants

Grasses including Axonopus compressus.  
Photo Credit
Himesh Dilruwan Jayasinghe