Common Cerulean
Common Name In Sri Lanka:

Common Cerulean

Scientific Name:

Jamides celeno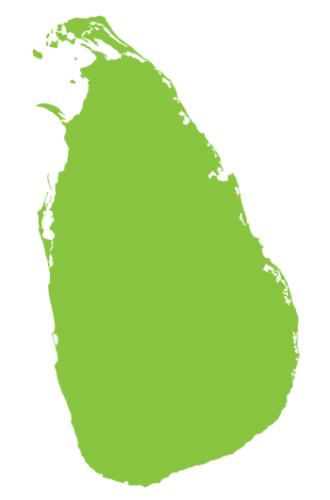 More Abundant
Absent
Less Abundant
Share This Page
Physical Characteristics

The male is the lightest shade of blue in relation to other ceruleans. It is greyish blue in colour, while the sub-marginal areas of both wings are relatively brighter. The black outer margin is of uniform width along the forewing. The hindwing has a submarginal row of black spots. In the female, the black boarder is wider at the apex, and goes up to the upper margin of the forewing. The hindwing has a sub-marginal row of crescent-shaped markings. The undersides of both sexes are light brownish grey. Its two sub-marginal rows form continuous bands of straight, thick white lines. The marginal white band also forms a continuous line and is clearly separated from the outer sub-marginal band. Both the third and fourth white bands from the base of forewing are regular. The '>' on the hindwing is deep. The tornal spot is usually heavily capped in orange.

Habits

Its resting behavior is similar to that of the Dark Cerulean. They feed on the nectar of herbs and small bushes. Males visit damp patches on the ground for mud sipping. 

Habitats and Distribution

It is found in all the habitats, but is restricted to openings when in dense forests.

Larval Food Plants

Flowers of various Fabaceae plants including Abrus precatorius, Vigna unguiculata and Flemingia macrophylla. 
Photo Credit
Himesh Dilruwan Jayasinghe