Common Bush Brown
Common Name In Sri Lanka:

Common Bush Brown

Scientific Name:

Mycalesis perseus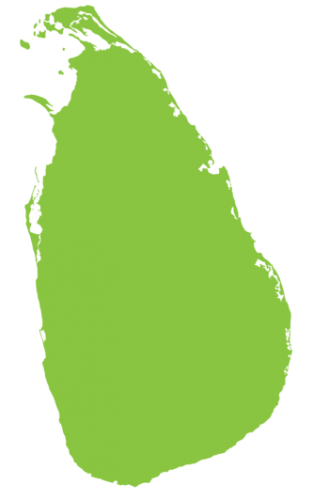 More Abundant
Absent
Less Abundant
Share This Page
Physical Characteristics

The sexes are alike except for the small black sex brand on the underside of the forewing in males, which is usually concealed by the hindwing. The upper side is dark brown. It has an ill-defined, variable 'eye spot' on the middle of the forewing in its dry season form, but this feature is absent in its wet season form. The prominence of the 'eye spots' on its underside is highly variable and the white line encircling the spots may be absent in some individuals. The four lower spots on the hindwing are placed in an incurved arc, leaving a larger gap between the wing margin and the spot, in the middle two. A white oblique band is present across both its wings, and is usually thinner than that of the Dark Brand Bush Brown. Females tend to have broader bands.

Habits

The habits of the Common Bush Brown are very similar to those of the Tamil Bush Brown.

Habitats and Distribution

This butterfly is commonly found in shady places all over the country, except for in dense forests. Coconut plantations with thickets are a good habitat for this butterfly. 

Larval Food Plants

Various grasses including Eleusine indica, Oryza sativa and Axonopus compressus.
Photo Credit
Himesh Dilruwan Jayasinghe