Commander
Common Name In Sri Lanka:

Commander

Scientific Name:

Moduza procris
Size of Butterfly:

Tiny (30 mm > wing span)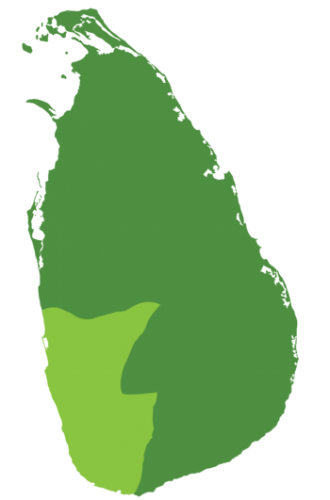 More Abundant
Absent
Less Abundant
Share This Page
Physical Characteristics

The sexes are similar. The upper side is reddish brown. The cells of both wings and interspace 1b of the forewing have a red bar outlined in black. The prominent oblique white band depletes into patches towards the upper margin. A diffused band consisting of red and dark brown markings is present exterior to the white band. The dark brown marginal and sub-marginal bands are more pronounced in the hindwing. The basal area of its underside is bluish grey, and turns to greyish brown distally. The pattern is similar to the upper side, but lacks the red bar in the hindwing cell. 

Habits

The Commander is mostly dependent on fruits and tree sap, but also visits flowers. It feeds on the fruits of Melastoma malabathricum along rain forest tracks. Males engage in mud sipping but never congregate. Females make a great effort to lay eggs at the tips of leaves, as it facilitates the related behaviour of the larvae.

Habitats and Distribution

This forest-dwelling species can be found in sunny openings such as forest paths and streams. They are seen in gloomy areas, especially when searching for larval food plants. It is distributed throughout the country but is more abundant in the lower wet zone.

Larval Food Plants

Rubiaceae plants including Mussaenda frondosa, Wendlandia bicuspidata, Mitragyna parvifolia.
Photo Credit
Himesh Dilruwan Jayasinghe