Clipper
Common Name In Sri Lanka:

Clipper

Scientific Name:

Parthenos sylvia
Size of Butterfly:

Tiny (30 mm > wing span)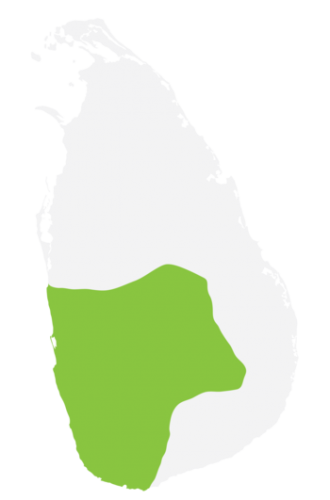 More Abundant
Absent
Less Abundant
Share This Page
Physical Characteristics

The sexes are alike. The upper side is patterned in black and bluish grey. Its veins are clearly defined in black in the bluish grey areas except for in the sub-marginal band on the hindwing. The distal area of the forewing has large white patches. The thorax and abdomen are marked alternately in black and bluish grey transverse bands, in harmony with its wing pattern. Its underside takes on various shades of white from greenish to purplish. The white patches on the forewing remain in line with those on the upper surface, but they merge with the background. A distal band of black and white diffused markings are present on the hindwing.

Habits

The Clipper has a distinctive slow flight, but is capable of flying fast. It only beats its wings in an acute angle; never further up or down. It prefers to perch with its wings spread flat or sometimes even slightly below the body. Occasionally, it perches on foliage with slightly upwardly inclined wings. It feeds on flowers and fruits. Males engage in mud sipping. 

Habitats and Distribution

These forest-dwellers can be seen along forest paths. Common in the wet zone, it extends its range to the intermediate zone. Stray butterflies are seen in the dry zone.

Larval Food Plants

Its sole larval food plant is Zanonia indica.
Photo Credit
Himesh Dilruwan Jayasinghe