Brown King Crow
Common Name In Sri Lanka:

Brown King Crow

Scientific Name:

Euploea klugii
Size of Butterfly:

Tiny (30 mm > wing span)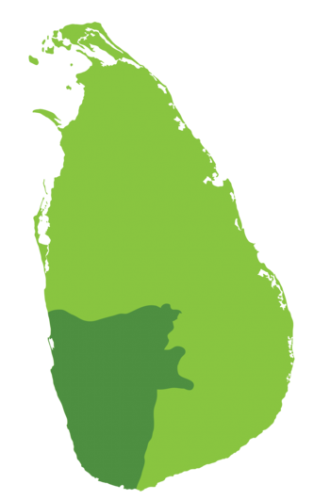 More Abundant
Absent
Less Abundant
Share This Page
Physical Characteristics

The sexes are almost similar. Its upper side is brown in colour, which fades to a lighter shade towards the margins on both wings. The spots on the sub-marginal bands are variable, but the spots on the inner band of the hindwing are bigger than the others. Its underside is uniform in colour with prominent white patches. Occasionally there is a purple tinge on the patches seen on newly emerged butterflies. There are no spots on the cells of both wings. The male has an oval-shaped sex brand on interspace 1b of the forewing, and it is demarcated by a purple-tinged patch on the underside, which is also found in females. Males bare a large pale creamy patch on the upper surface of the hindwing which is usually covered by the forewing. 

Habits

This migratory species behaves like the Common crow in well-lit environments. It is often difficult to differentiate the species from others when they are flying together. 

Habitats and Distribution

It prefers open vegetation such as scrublands and reservoir beds. Females can be seen in the undergrowth of the forest to find suitable plants to lay eggs. Its main breeding grounds are in the dry zone, but they appear in the wet zone during migration where it occasionally forms breeding colonies. 

Larval Food Plants

It is only found to feed on Streblus asper up to now.
Photo Credit
Himesh Dilruwan Jayasinghe