Blue Bottle
Common Name In Sri Lanka:

Blue Bottle

Scientific Name:

Graphium sarpedon
Size of Butterfly:

Tiny (30 mm > wing span)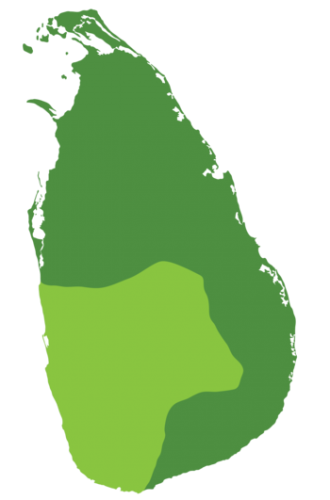 More Abundant
Absent
Less Abundant
Share This Page
Physical Characteristics

The sexes are similar. It has a narrow forewing and a serrated outer margin on its hindwing which extends into a short tail at the tornus. The upper surface of its wings is blackish brown with a median blue band divided into rectangular patches by black veins. The patches towards the forewing apex have a greenish tinge. A sub-marginal band of crescent-shaped patches are present on its hindwing. Blue markings are visible in a similar manner on its underside, on a chocolate brown background with additional red patches on the hindwing.

Habits

The Blue Bottle is a very fast flier who regularly flies at canopy level in low forests. It visits canopy flowers and sometimes descends to shrubs like Hedyotis fruticosa. It is rapid even at feeding, quickly jumping from flower to flower and returning to the same one again. It is regularly seen at hill tops where others are absent due to excess wind. Males engage in mud puddling, typically alone or in a group of 2-3.

Habitats and Distribution

It is commonly found in damp, densely wooded areas in the wet zone. It is occasionally found in the dry zone, but always in wet habitats, and especially in the rainy season.

Larval Food Plants

Neolitsea cassia, Cinnamomum verum, Actinodaphne stenophylla.
Photo Credit
Himesh Dilruwan Jayasinghe