Black Prince
Common Name In Sri Lanka:

Black Prince

Scientific Name:

Rohana parisatis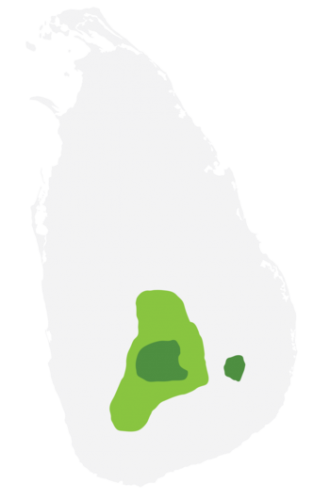 More Abundant
Absent
Less Abundant
Share This Page
Physical Characteristics

Both sexes have a falcate forewing apex. The tips of its antennae are orange coloured. Male: The smaller of the two sexes, its hindwing is elongated at the anal angle. The upper side is dark brown with a dark blue sheen that can only be seen at a certain angle. The three or four minute spots near the apex of the forewing are the only markings on the upper surface. The underside takes on various shades of brown ranging from red to black. Apical white spots are also present on this surface. Female: The upper side is yellowish orange. The bases of both wings and the apex of the forewing have black dustings leaving a brighter band in between. Minute white spots are present near the apex. The underside is similar to that of the male, but is less vivid. 

Habits

This butterfly is fond of feeding on fruits. Males engage in mud sipping. It is very difficult to locate the male when it is perched on the ground among leaf litter with its wings spread flat. Males perch on foliage at openings to look for females.

Habitats and Distribution

This butterfly is uncommon in the highest hills, but is spread around the lower hills especially along streams where their larval food plant grows. It has an isolated population in the Monaragala Mountain. 
Photo Credit
Himesh Dilruwan Jayasinghe