Baron
Common Name In Sri Lanka:

Baron

Scientific Name:

Euthalia aconthea
Size of Butterfly:

Tiny (30 mm > wing span)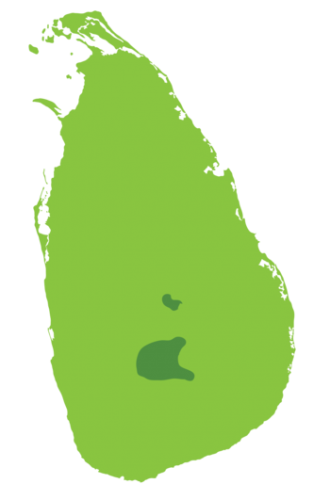 More Abundant
Absent
Less Abundant
Share This Page
Physical Characteristics

The tips of its antennae are reddish and its proboscis is greenish yellow in colour. The male is much smaller than the female. Male: The upper side has variegated brilliant metallic sheens of green that fade with age. The sheen also differs according to the angle of viewing. The basal parts are darker than the distal area and the outer margins are marked in greenish brown. Both cells have markings on dark lines. The white patches beyond the forewing cell vary. The underside is flushed in dull white. There are black lines on its cells and a row of sub-marginal black spots on both wings. Female: The upper side is brown with a slight purplish sheen on its hindwing and a green sheen on its forewing. The forewing has an oblique band of white patches. The underside is similar to that of a male, except that it has a white band on its forewing. 

Habits

The fast-flying Baron eagerly feeds on fruits. They visit fruits both on trees and on the ground and fly at all the levels without any particular preference. 

Habitats and Distribution

This butterfly is common in home gardens since their larval food plants are commonly available. It is distributed throughout the country, but become scarce towards the hills.

Larval Food Plants

Anacardium occidentale, Mangifera indica, Nothopegia beddomei. 
Photo Credit
Himesh Dilruwan Jayasinghe